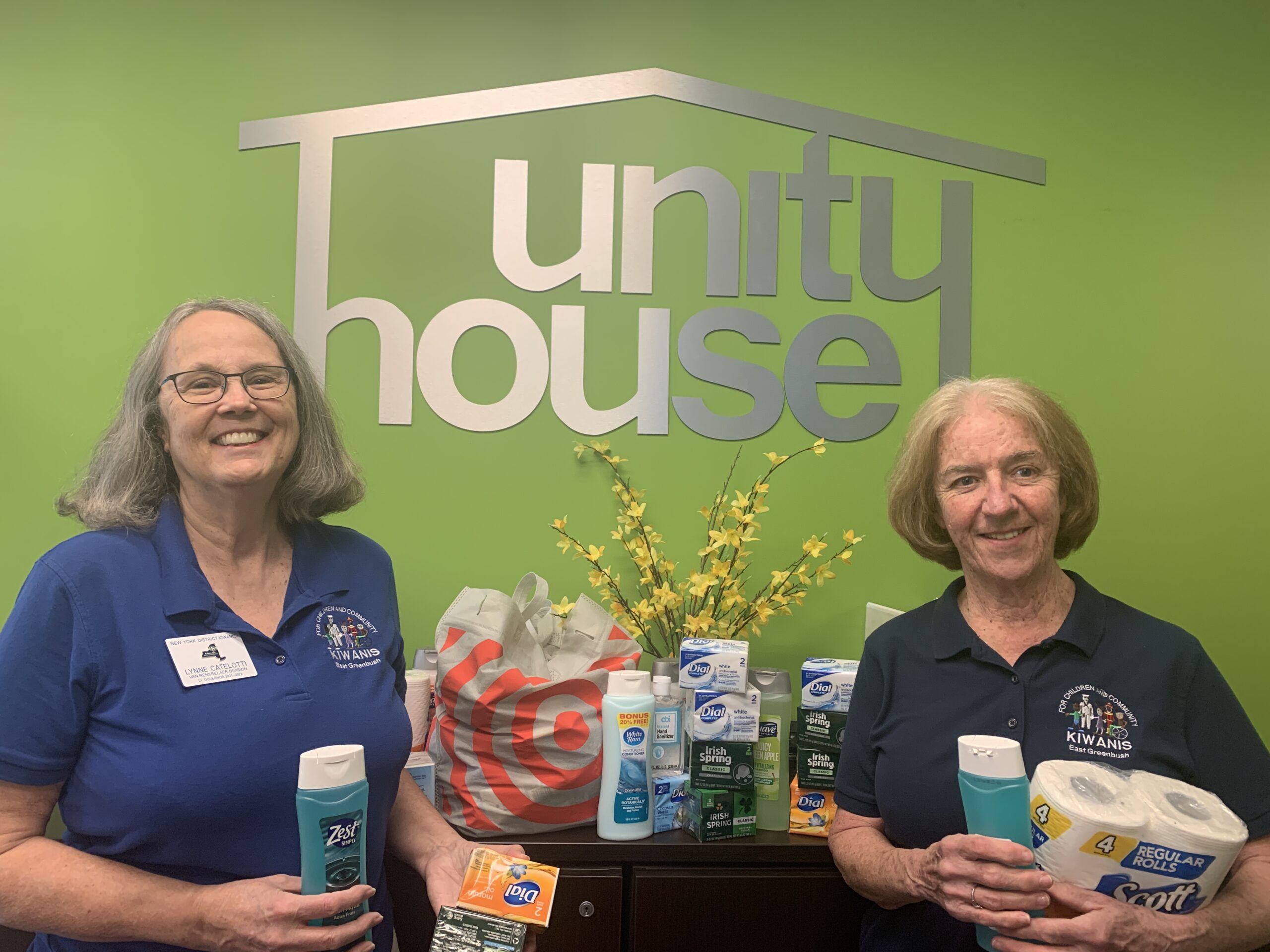 One child, one community at a time
Kiwanis has a big mission: improve the world. It sounds daunting but local chapters take it in stride, focusing on what they can do where they are, with neighbors and each other.
We get to see this up close through the various Kiwanis chapters that help Unity House, through volunteering, donating funds, collecting needed goods, or 'adopting' children at holiday time. These groups, large and small, show just how much can get done when we come together.
East Greenbush Chapter collects personal care items
For their mid-winter conference, the NYS District Kiwanis Council of Past Lt. Governors of the organization and members brought in personal care items. Together, it was A LOT. We were so grateful to receive diapers, feminine hygiene products, soap, toothpaste, new underwear, and laundry detergent from around that state. The group collected so many donations, that Unity House is just one of many Capital Region non-profits that received needed personal care items.
Hygiene Needs
These generous donations are very much appreciated. The Unity House food pantry is a busy place: distributing over 1,000 pounds of food each week. Demand for our services has increased in times of Covid. We often receive requests for personal care items in addition to groceries but we can't always meet the need, due to lack of supplies. Personal care items are also needed in our shelter for victims of domestic violence, our street outreach program, and in our supportive housing program.
Many thanks to our local Kiwanis chapters and those around the state for the important work they do. Special thanks to Noreen and Lynne of the East Greenbush Chapter for personally delivering these items to Unity House. We see the difference you make!