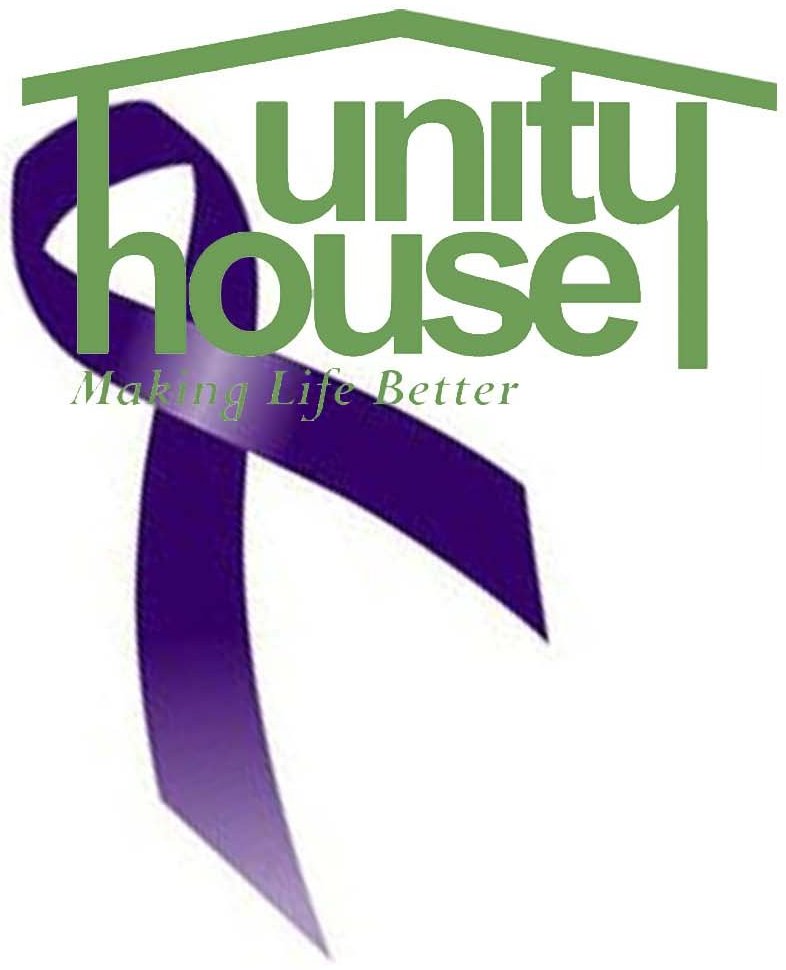 Unity House's Domestic Violence Services program was one of two grant recipients of $200,000 from the NYS Office for the Prevention of Domestic Violence. The other recipient was Safe Homes of Orange County.
Partnership with Law Enforcement
The grant money will be used for partnerships with law enforcement in the community to address the issue of domestic violence. Unity House's program for victims of Domestic Violence, often called DV,  is noted for its collaboration with law enforcement and other community stakeholders. This grant funding will allow for use of an evidence-based assessment tool to identify partner abuse cases deemed to be at high risk for lethal violence. With the goal of increasing victim safety, Unity House's DV staff of trained professionals will further partner with Troy Police, Rensselaer County Probation and the county District Attorney's Office to create a multi-disciplinary team to identify and address high-risk cases where the victim is a high risk of being killed. These cases will then be targeted for intensified domestic violence prevention services and strategic criminal justice involvement, such as heightened surveillance and 24 hour monitoring of those offenders ordered to wear a pre-trial GPS device.
The NYS Office for the Prevention of Domestic Violence chose Unity House as one of the recipients for additional funding in part because of an increase in domestic violence fatalities and assaults. In Troy, there have been an increase in domestic homicides and in domestic incident reports over the past two years. Other communities across NY are engaged in programs using this and other models to reduce intimate partner violence in NY.
Sobering Facts
While the number of homicides reported in NYS declined annually from 2010-2015, the number of intimate partner homicides has fluctuated, according to Domestic Homicide NY State 2015, published by the NYS Division of Criminal Justice services.
When women are victims of homicide, their intimate partner was usually the perpetrator. Nearly half of all female homicide victims age 16 or older – 49 of 99 – were killed by their intimate partners, as compared to 3.1% of all male homicide victims, according to the report.
Collaboration is Key
Like many, the Unity House Domestic Violence Services program works from a comprehensive community collaboration perspective. To that end, the Division of Criminal Justice Services was an important collaborator in the awarding of the grant in that they collect, compile and publish crime data to help inform the development of effective criminal justice policies and programs at the state and local level. This points to the value of evidence-based tools and processes like the ones that Unity House uses.
Saving Lives
Unity House is the only state-licensed domestic violence program in Rensselaer County. In the words of Unity House Chief Executive Officer, Chris Burke, "Risk reduction is crucial to improving services, and Unity House is uniquely positioned to advance this work. With more than 40 years of service to victims of domestic violence, and partnerships across community services providers, we look ahead to reducing risk and saving more lives."
Unity House is grateful to the NYS Office for the Prevention of Domestic Violence, and the NYS Division of Criminal Justice services for selecting Unity House as one of two recipients for this needed funding. Unity House looks forward to continued partnerships with community stakeholders to address the epidemic of domestic violence in our community.
For more information on Unity House's Domestic Violence Services program or other programs within Unity House, please call (518) 274-2607, ext. 4133.
If you or someone you know is experiencing domestic violence, please call the 24 hour Unity House Domestic Violence Hotline at (518) 272-2370.