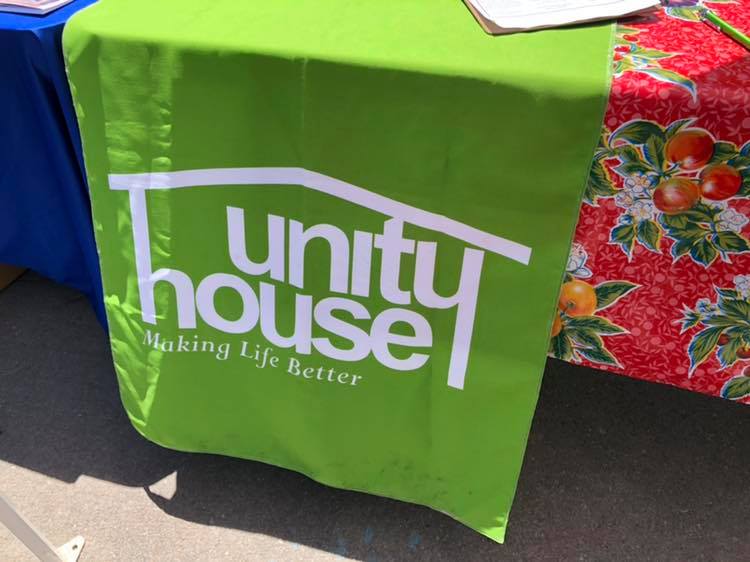 Springing in to Action!
ReStyle, the Unity House store, has been on pause for much of the last year. While Unity House, as an essential service, never closed during the pandemic, access to the store was curtailed given the need for social distancing. Our first priority is the safety and well-being of staff, guests, and volunteers.
While the store was closed, people in need of clothes, shoes, and accessories were still helped from existing stock.
Now that the nice weather is in sight, ReStyle will once again offer pop-up parking lot shopping under a tent. We still can't bring shoppers in to our indoor store space, so we are once again brining the store out in to the fresh air. As the temps get nicer and the sky stays sunny, look for our tent in the back parking lot of 2431 6th Avenue. Come shop with us – we have a LOT of inventory now that everyone in the Capital Region has cleaned out their closets. There is plenty for everyone since, those with en emergency need can get what they need free of charge.
Want to help? The store is always in need of volunteers. Please contact our Volunteer Coordinator if you'd like to pitch in weekdays: Volunteer@UnityHouseNY.org or (518) 274-2607 x4135.
About donating your clothes, shoes, and accessories
Please remember, we can best use your item to help people in need if the items are:
In season: please hold off on sweaters for now.
Clean and ready-to-wear: we cannot make repairs, no matter how minor. Please take the time to make sure zippers work, buttons are in place, and that the item you wish to pass on is free of stains or rips.
High demand items include: coats for all seasons, men's every day clothing, shoes in good condition in all sizes and styles.
There is always a need for new underwear, bras, and socks.
Questions
Not sure if your donation is something we can use? Please call us for a conversation: (518) 274-2607
On behalf of the people we serve, thank you.