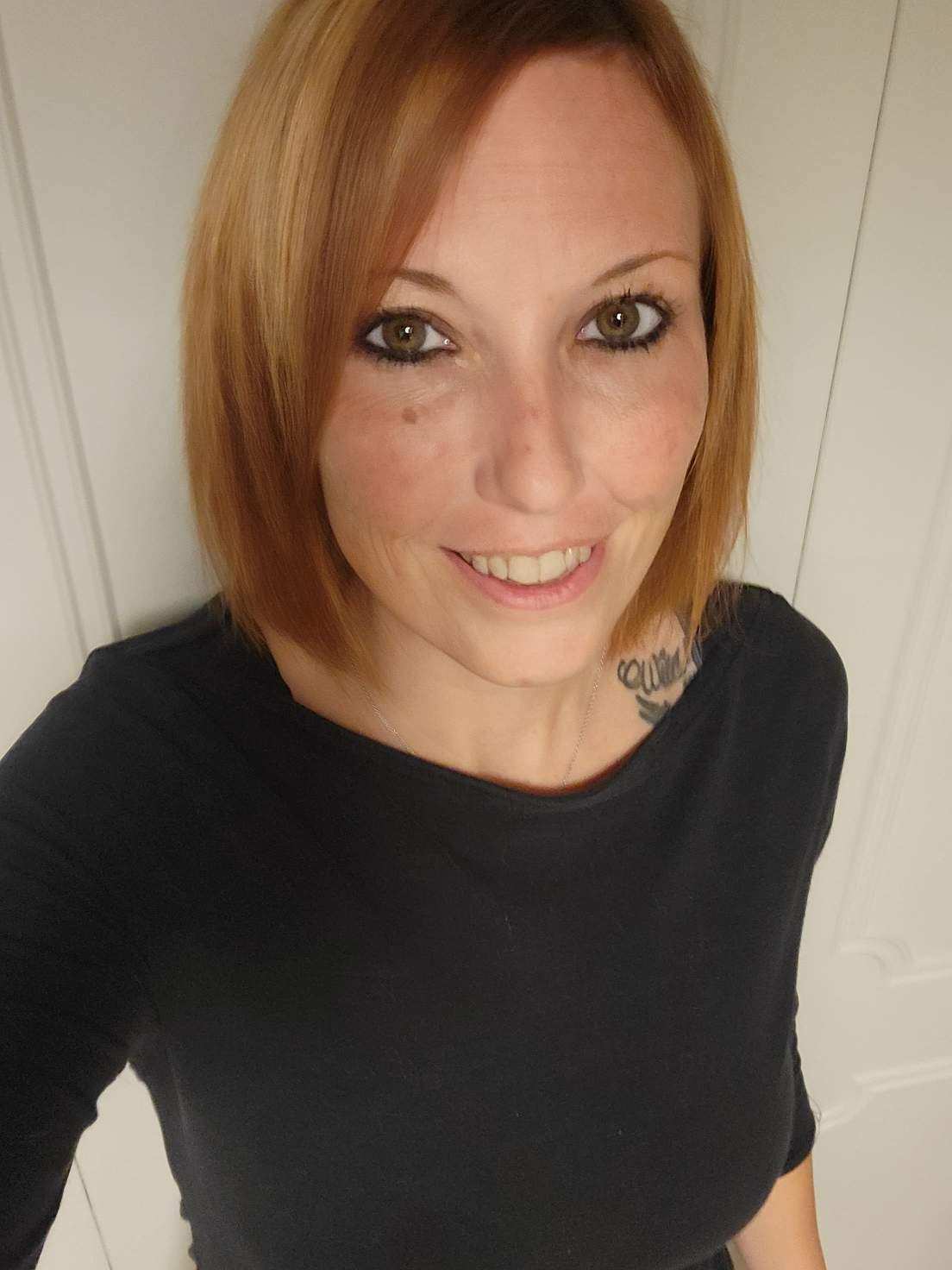 Meet Unity House's Assistant Director of the NYS Domestic and Sexual Assault Hotline and PREA Hotline
Casey Helmer came to know Unity House when she accepted an internship in the Domestic Violence Services Program. A criminal justice major, Casey was interested in the intersection of intimate partner violence and the justice system. After receiving her Bachelor's Degree from the College of St. Rose, Casey was able to put her expertise to work when she started employment at Unity House, as a respite worker. These workers, often part-time, are a crucial part of offering uninterrupted service to people in need.
Casey started a full-time position in 2011, providing case management for survivors of domestic violence. Casey also formalized the Hotel Program, a way to temporarily house those who could not safely be housed elsewhere, like the program's 33-bed shelter. Casey was promoted to Shelter Assistant Program Director, which included the role of law enforcement liaison. Her advocacy on behalf of victims led to a close working relationship with local law enforcement's Special Victims Unit. Casey was instrumental in linking crime victims with police, offering safe space for victims to have an ally and better understand the process of filing a police report and pressing charges.* This work also entails home visits to check on victims who are at high risk of serious danger, and assisting probation officers.
Mental Health and Criminal Behavior
Casey completed a Masters degree in Forensic Mental Health, focusing on mental illness and criminal behavior. She became the Program Director of Grants, Contracts and Criminal Justice Services, a key role since integrity of data is vital to reporting requirements, winning competitive grant funding, and working with the criminal justice system. Casey adopted a new data collection system and trained all staff on policies and procedures. Her understanding of systems navigation, service access and systems change improved service delivery, benefitting staff, consumers, and strengthening collaborative partnerships.
In 2022 Casey took on yet another new role at Unity House: Assistant Director of the NYS Domestic and Sexual Violence Hotline and the Hotline related to the Prison Rape Elimination Act (PREA), a designated line for incarcerated individuals in the NYS Prison system. In overseeing the NYS Domestic and Sexual Violence Hotline, Casey's team makes sure callers receive survivor-centered, trauma informed and culturally responsive support. This work is possible thanks to efforts at NY State's Office for the Prevention of Domestic Violence: the work to build rapport with service providers helps victims navigate within the state and access resources available to them. These partnerships help survivors at many levels.
Casey knows a collaborative response to criminal behavior is necessary. She has seen how working hand in hand with NY State's Office for the Prevention of Domestic Violence (OPDV) and the Dept. of Corrections and Community Supervision (DOCCS) results in improved services to those accessing the hotlines. Casey is a staunch believer in the power of networking among service providers statewide. A cohesive network of supports across the state for victims seeking assistance is the key to helping people navigate the resources that are in place for them.
*Statistically, many victims do not seek out law enforcement since they don't know the process, or are deterred due to the lengthy court process.
Reminder: If you or someone you know may be experiencing domestic violence or want more information regarding Unity House Domestic Violence Services, please call our 24 hour hotline at: (518) 272-2370. Help is always available for those experience domestic abuse or have questions and concerns about a loved one.
The 24 hour statewide hotline is: 800.942.6906, OR text 844.997.2121, online webchat, can be found here.
Interested in volunteering?
Unity House's Domestic Violence Services Program is a terrific opportunity for individuals or groups to volunteer. In the fall, we kick off our Children's Holiday Program, which serves over 1,000 children at Unity House, including those from families served by our Domestic Violence Services Program. If you would like to learn how you can help put the sparkle in the holidays for a child in need this year, please call us at (518) 274-2607 x4134.
Upcoming Events:
You can join us at our free community block party to mark DV Awareness & Prevention month on Saturday, October 8th, the ribbon cutting on Thursday, October 20th (also Wear Purple Day!) of our new outreach center for DV Services, or our Fall Fundraiser Breakfast on Wednesday, November 9th at The Desmond, now a Crowne Plaza property.